Kotlovina
(Croatia, 2011)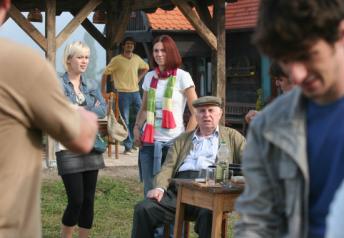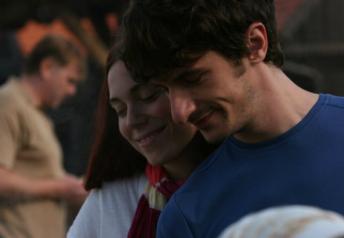 directed by Tomislav Radić, drama, 120 min, eng subtitles
written by Tomislav Radić
with Melita Jurišić, Igor Kovač, Mirela Brekalo Popović, Draško Zidar
Mimi, a forty-something widow from Australia comes to Croatia for the first time after leaving as a little girl. She wants to visit her two elder sisters and meet other members of her yet unknown family.
Her sister's stepson Jacob, a young man in his twenties, meets her at the airport and they hit the road towards the village where the family is eagerly awaiting Mimi. But the trip turns into an adventure as Mimi and Jacob embark on a love affair.
Upon arrival, where all family members are gathered around a traditional dish called "kotlovina", it is impossible for Mimi and Jacob to hide their involvement. Sister Ana, Jacob's stepmother, is reacting emotionally and angrily, but even other family members cannot suppress a variety of reactions. Thus, all assembled around "kotlovina", we encounter a gallery of characters with different beliefs, moral judgments and dubious political opinions.
Best Croatian film of 2011.
Awards:
Pula FF 2011 (Best Film, Best Screenplay, Best Actress, Best Actor...)
Vukovar FF 2011 (Best Feature, Audience Award)