Une Estonienne à Paris / A Lady in Paris / Eestlanna Pariisis
(Estonia/France/Belgium, 2012)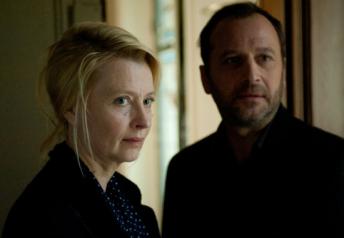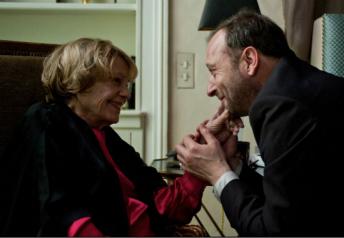 directed by Ilmar Raag, drama, 94 min, eng subtitles
written by Ilmar Raag, Agnès Feuvre, Lise Macheboeuf
with Jeanne Moreau, Laine Mägi, Patrick Pineau, François Beukelaers
Anne leaves Estonia to work in Paris as a carer for Frida, an elderly Estonian lady who emigrated to France long ago. Anne soon realizes that she is not wanted. All Frida wants from life is the attention of Stéphane, her younger former lover. Stéphane, however, is desperate for Anne to stay and look after Frida, even against the old lady's will. In this conflict of strangers, Anne will find her own way...
In his first international co-production, the Estonian director Ilmar Raag, whose previous film The Class won several important awards and was shown in festivals around the world to wide acclaim, draws a magnificent performance from the ageless legend Jeanne Moreau.
Awards:
Locarno IFF 2012 (Ecumenical Jury Prize)
This film is brought to you by the Estonian Embassy in Belgium.
Welcome to Estonia is organised in cooperation with the Luxembourgish Estonian Society and with the support of the Estonian Embassy in Belgium and the Estonian Ministry of Culture.