Tilva Rosh / Tilva Roš
(Serbia/The Netherlands, 2010)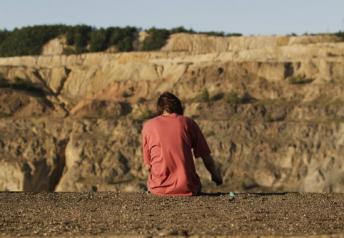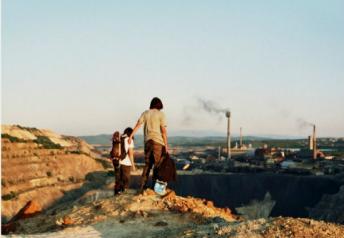 directed by Nikola Ležaić, coming of age/drama, 102 min, eng subtitles
written by Nikola Ležaić
with Marko Todorović, Stefan Djordjević, Dunja Kovačević
Bor, Serbia, was once the largest copper mine in Europe; now it is just the biggest hole. Best friends, Toda and Stefan spend their first summer after high school skating in the abandoned mine and making "Jackass-like" videos. When Dunja, a friend who has returned from France for her summer holidays, arrives on the scene, the boys vie for her attention in ways that tear at the fabric of their relationship. Straining their friendship further, Stefan will be going to University in Belgrade in the fall while Toda professes he wouldn't go to University, even if he had the money. In the meantime, Union protests in town, which started small, gain momentum and the boys are thrust back together under a common cause.
Natural "non-acting" of the youngsters - kids playing themselves - gives the film an almost documentary feel and offers a rare insight into the world and minds of young people today.
Awards:
Sarajevo IFF 2010 (Best Film, Best Actor)
Transilvania IFF 2011 (Fipresci Prize)
Motovun FF 2011 (Propeller of Motovun Award to Nicola Ležaić)
Welcome to Serbia is organised with the support of the Serbian Embassy in Belgium.