Wszystko co kocham / All That I Love
(Poland, 2009)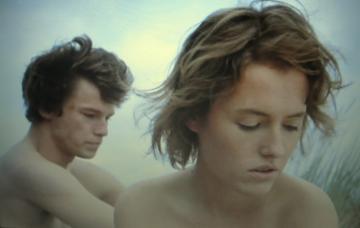 directed by Jacek Borcuch, drama, 90 min, eng subtitles
with Mateusz Koœciukiewicz, Andrzej Chyra, Olga Frycz
Poland, 1981. The political situation is difficult, but at the first sight it doesn't concern a group of young people, among them Janek. All that he loves is hanging around, playing music and …Basia. The (apparently) peaceful situation in a typical small town changes abruptly in the winter of 1981: the communist government in Poland declares martial law. All the remains of freedom and joy are gone, some people have to emigrate, some disappear mysteriously. Families and friends are divided, independent concerts – forbidden. After that year the life of young people will never be the same.
"All that I love" is the first Polish film shown at the Sundance Film Festival A bit nostalgic, but at the same time funny and moving, the film doesn't glorify the communism but shows that not everything was grey and not everyone obedient during the era of communism.
Awards:
Gdynia Film Festival 2010 (Golden Clapper)
Shown at the Pusan Film Festival, Rotterdam Film Festival and Sundance Film Festival
Polish candidate for Oscar 2011
This film is brought to you by the Polish Embassy in Luxembourg in connection with the exhibition 10 years, 10 months, 10 weeks,10 days (see more info here).