Hranica / The Border
(Slovakia, 2009)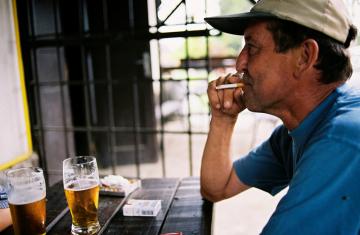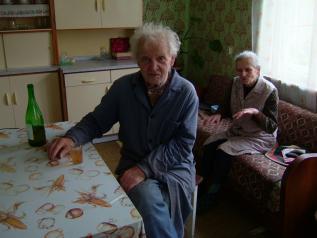 directed by Jaroslav Vojtek, documentary, 72 min, eng subtitles
with Peter Lizák, Tibor Tóth, Štefan Tóth, Rebeka Kuiková, Alexander Gilányi,
The documentary takes a look at the absurdity of the situation in a village situated on the Slovak-Ukrainian border. In 1946, following a political decision, the village found itself divided in two parts, with the border being drawn at random. One part remained in the former Czechoslovakia, the other one was annexed to the Ukraine (then still part of the Soviet Union). Everything was split apart: the cemetery, fields, whole families. The political act, materialized later by a 3 meter high barbed wire fence, was a real disaster for the everyday life of the local people: to pass on the latest news about weddings and funerals, relatives have to call each other over the fence, to visit the other site, the inhabitants have to get a visa, for which they have to travel 150 km to the city ...
The film crew visited the village several times during seven years to document the absurd events taking place there such as the Slovak referendum for a mission to the EU, which made the border controls even stricter. They show how meaningless some political decisions are, such as the building of a new modern border post. All this in times when politicians claim to promote living in a Europe without borders and walls.
Awards:
Jihlava International Documentary Film Festival 2009 (The Best East European Documentary of 2009)
Slovak candidate for Oscar 2011