Spalovač mrtvol / The Cremator
(Czechoslovakia, 1969)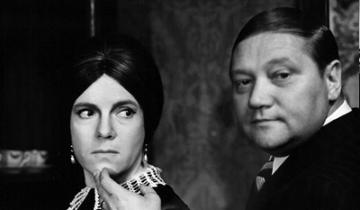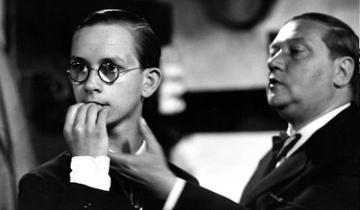 directed by Juraj Herz, horror comedy, 95 min, eng subtitles
with Rudolf Hrušínský, Vlasta Chramostová, Jiří Menzel, Ilja Prachař
Based on a novel by Ladislav Fuks, the film is set in Prague during the Nazi occupation, and follows Karel Kopfrkingl, a man who works in a massive, ornate crematorium. Kopfrkingl is obsessed with his work, believing death to be a release from the suffering of life, and that by incinerating corpses he is in fact liberating souls. The coming of the Nazis pushes his eccentricity into madness, perverting his already twisted ambitions and offering him the opportunity to live out his fantasies in horrifying fashion. Kopfrkingl takes to the Nazi ideal with frightening ease, gradually perverting his own beliefs as he comes to view himself as a saviour of mankind, at great cost to those around him, particularly his family.
"The Cremator" is not a horror film in the traditional sense, but is a darkly ironic and bleakly satirical comedy. Although there is little in the way of laughs, it is grotesquely humorous throughout, mainly through the lead character's unfailing preoccupation with death. Particularly funny are his visions of the Dalai Lama, and his self-serving justifications for his own moral degeneration. "The Cremator" is a unique example of modern gothic cinema, being both fantastic and grimly realistic. Finding comedy in the darkest recesses of the human spirit, Herz has produced a film which is genuinely chilling and filled with a sense of ominous dread. As such, it is horror of the purest kind, and is a sinister gem which deserves rediscovery.
This film was obtained from the Czech National Film Archive.
Awards:
Trilobit FITESU 1969 (Best Director, Best Cinematography)
Festival de Cine de Sitges 1972 (Best Film)
Czechoslovak nomination for Oscar