A Town Called Hermitage / Poustevna, das ist Paradies!

(Czech Republic, 2007)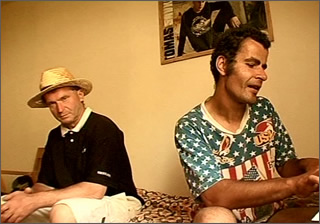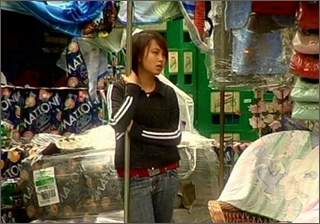 directed by Martin Dušek and Ondřej Provazník, documentary, 74 min, eng subtitles
The film was inspired by the 'offer for the Czechs to resettle to Germany' in the form of an advertisement in the regional press, announcing to the local residents of the village Poustevna (Hermitage) the possibility of moving to the other side of the Czech-German border as a way of solving the problem of the East-German residents moving to the West. Finally, the directors discovered 'persons with an inner conflict' in the borderland, the depiction of whom seemed a more stimulating idea than the original conception. It is interesting though that with respect to the place of shooting, there was no person whose occupation is frequently connected with the borderland - a prostitute or a customs officer. The authors answered the question focusing on this theme that for them, people who shared a common life story were of more importance - people who came to the village from elsewhere, such as a Vietnamese girl Denisa, a Czech-Dutch married couple, a sexual tourist Volker or the inmates of the local asylum for the mentally disabled. The only exception among them was a Sudeten German who was displaced after the war. At the end of the discussion, the producer of the film Aleksandar Furtula appreciated the directors' effort to go against the stream of contemporary documentary and not to manipulate the objects and reality.
Awards:
International Documentary Film Festival Jihlava 2007 (Best Czech Documentary Movie)